We can't wait for our summer conference in Bentonville June 5th-7th! So many great people going to be there! Check out this speaker spotlight and sign up here
http://aascd.savvygentsdev.com/
!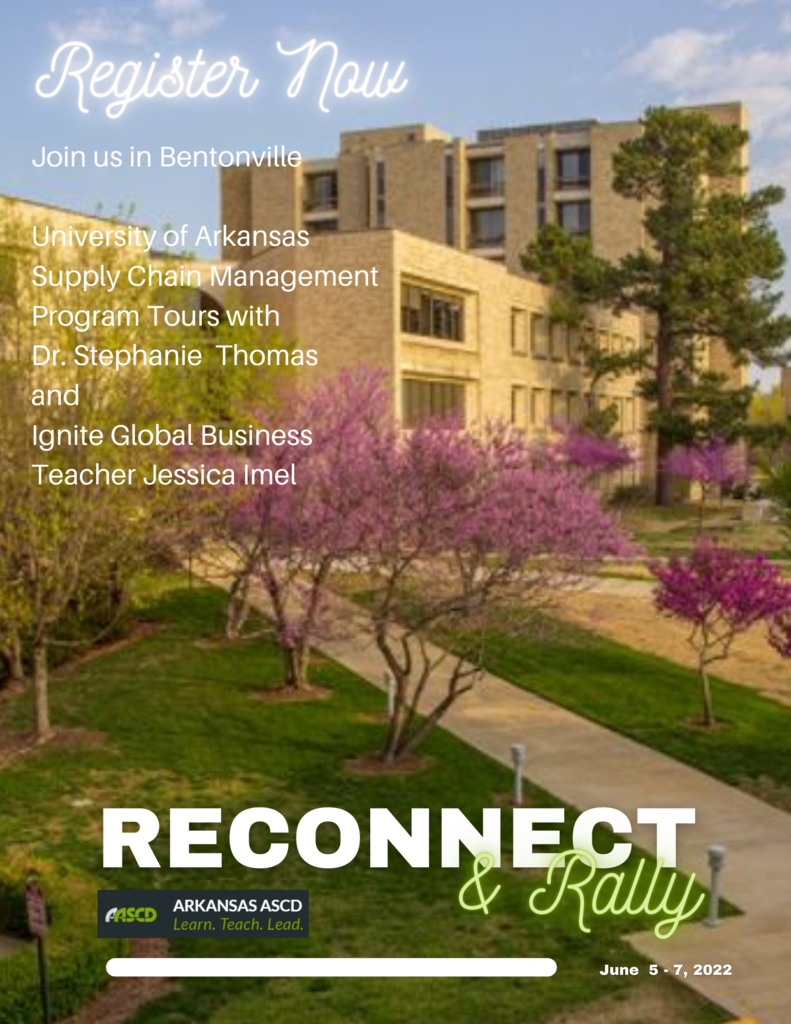 We have some incredible learning opportunities lined up for our conference June 5th-7th in Bentonville! We're excited to learn with Dr. Steven Weber! Be sure to sign up here:
http://aascd.savvygentsdev.com/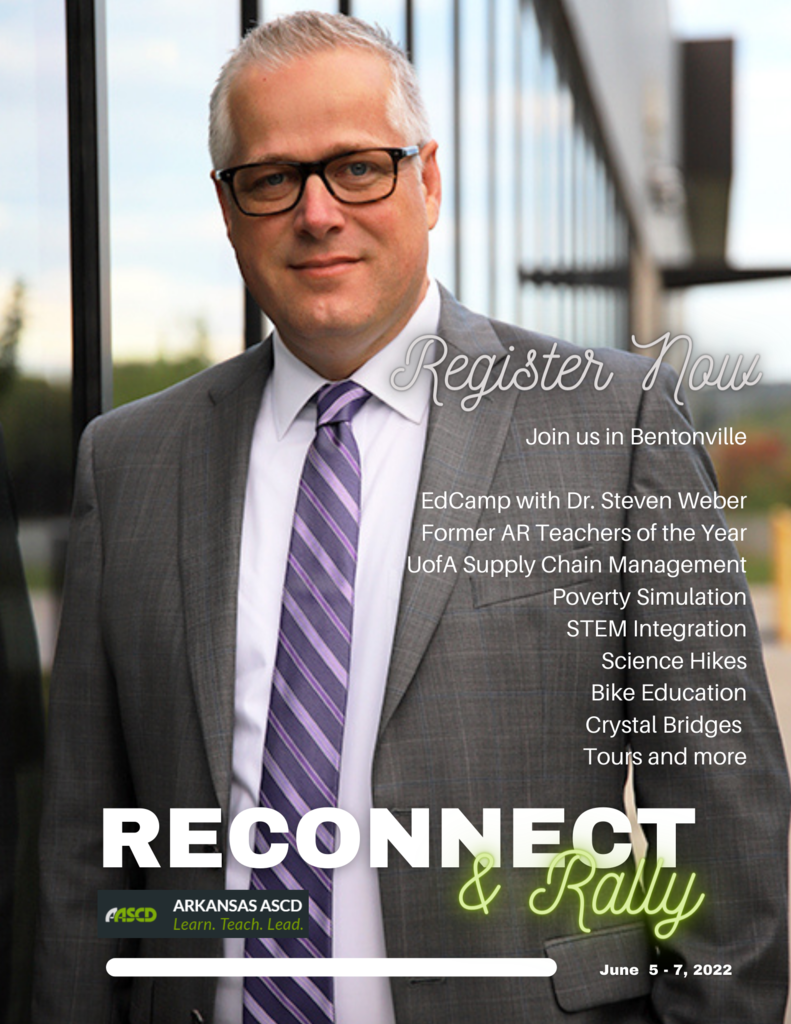 Don't want to miss upcoming events and announcements? Download our mobile app today and choose 'Allow' for push notifications! If you've already downloaded our app, you can turn on push notifications in the app settings. Exciting things are happening and you'll want to stay up to date! Android:
http://bit.ly/2HGXoTR
or iPhone:
https://apple.co/37VftbE
.

We are hosting the conference for ALL educators this summer in Bentonville June 5th-7th! Professional learning opportunities for everyone! Register here before April 1st for early bird pricing:
http://aascd.savvygentsdev.com/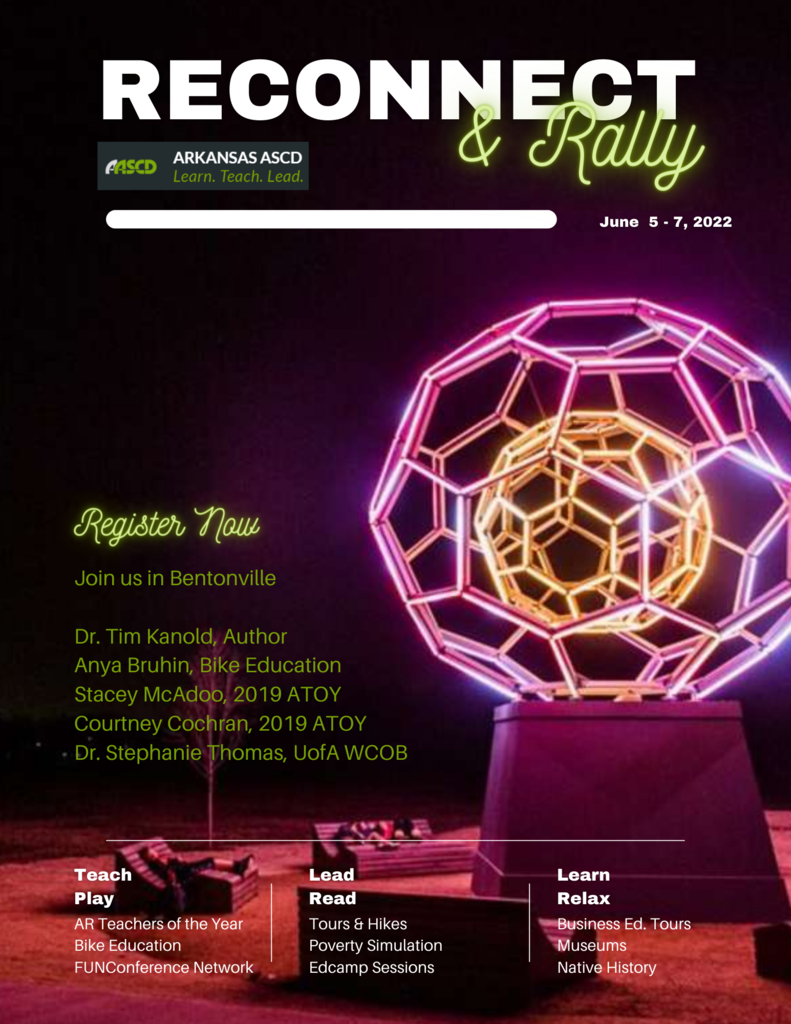 Active members, don't forget to use your discount code that was emailed out earlier this month for special pricing on the summer conference! Register at
http://aascd.savvygentsdev.com/

Have you registered for the Arkansas ASCD Summer Conference happening in Bentonville June 5th-7th?? Don't miss out on early bird pricing for your entire team!
http://aascd.savvygentsdev.com/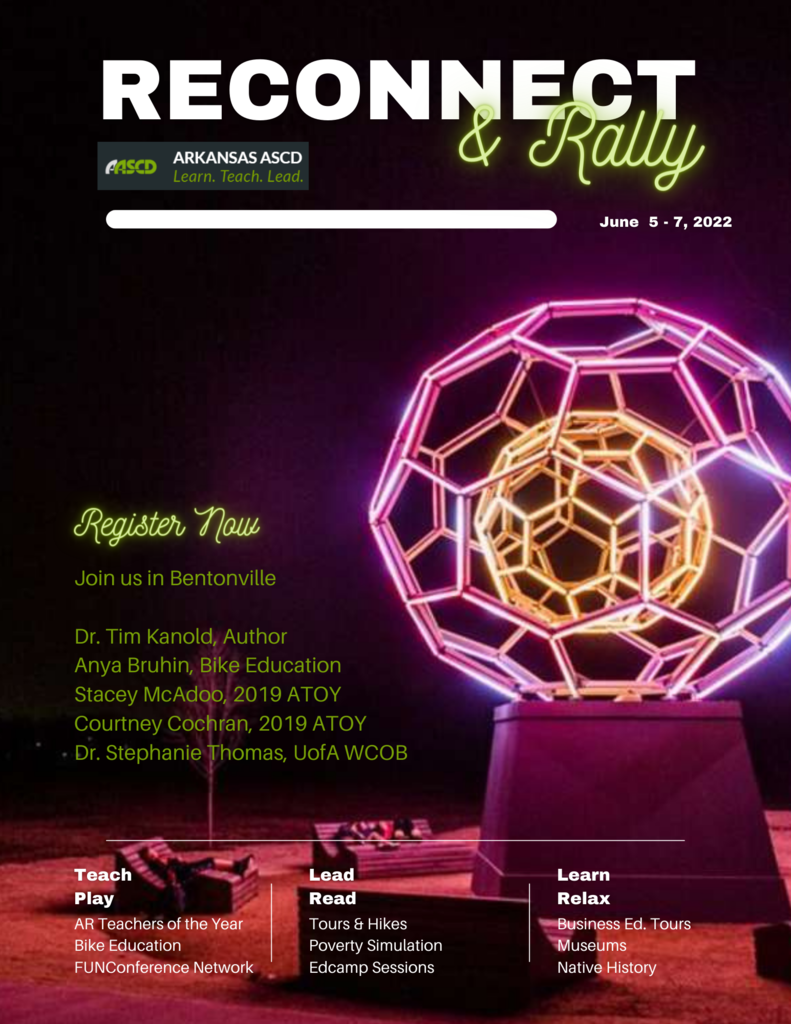 Registration for our summer conference is LIVE now!! Get signed up at
http://aascd.savvygentsdev.com/
and share with a colleague while the Early Bird discount is available!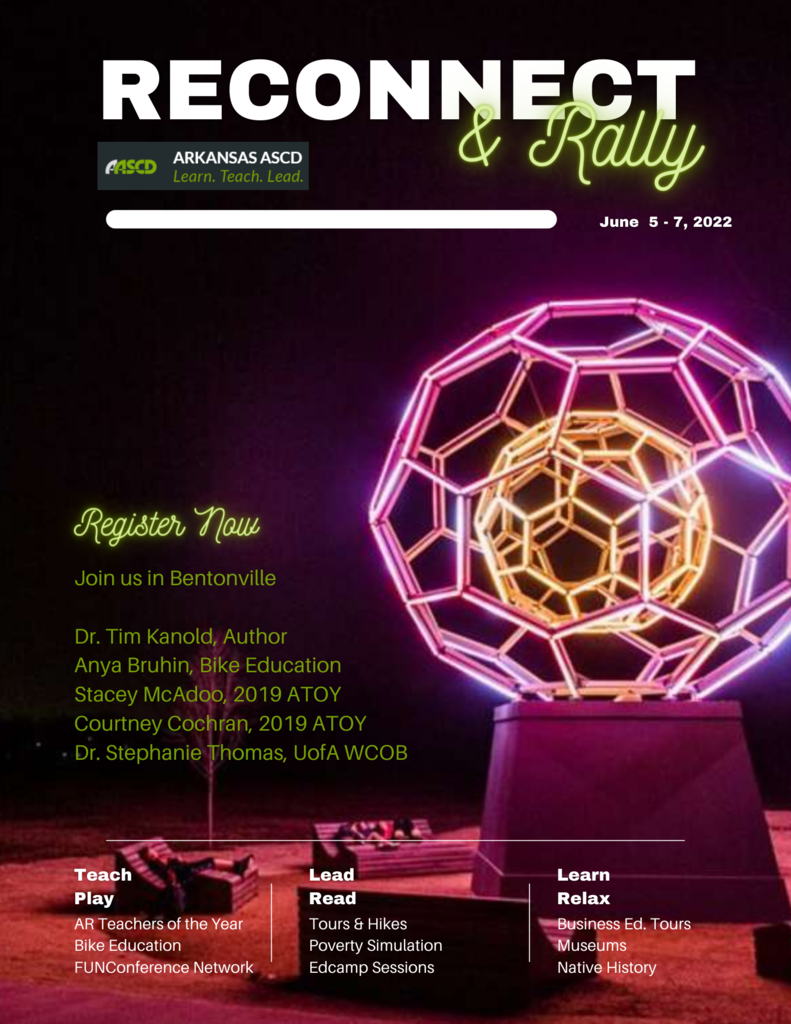 Are you ready for the Arkansas ASCD Reconnect and Rally Summer Conference?? We have something for every educator in your district, so make plans to be in Bentonville on June 6th and 7th! Registration coming soon.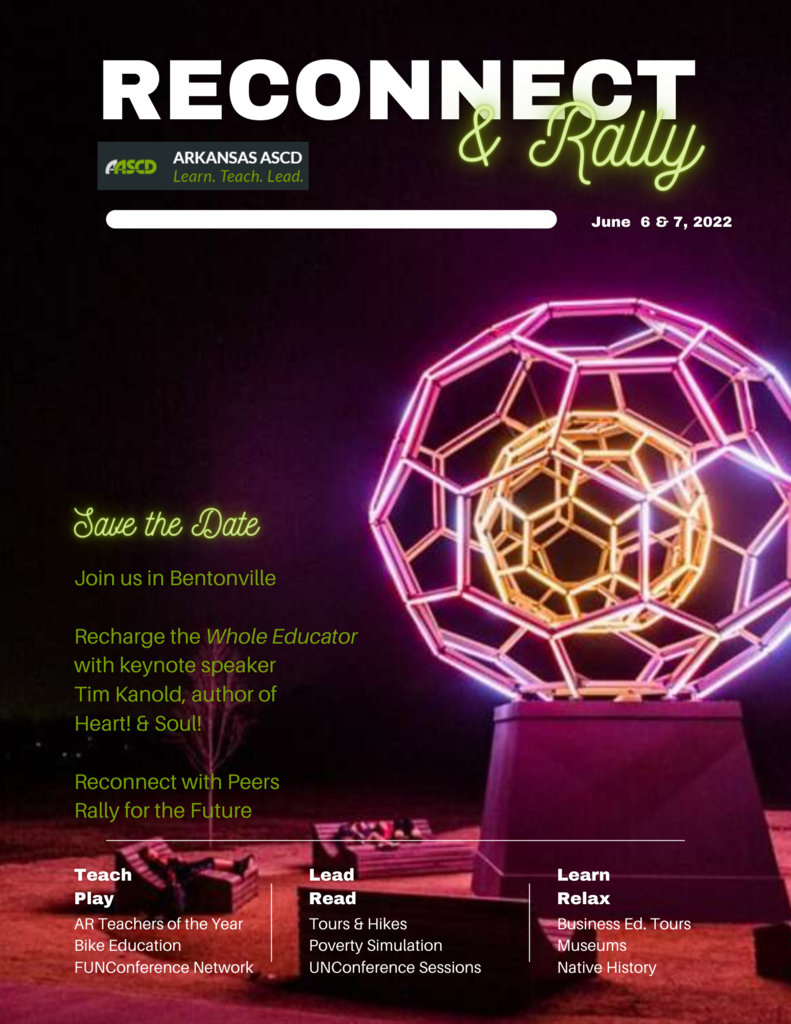 The conference for ALL educators hosted by the organization for ALL educators! Grab a colleague and make plans to attend the Arkansas ASCD summer conference on June 6th and 7th!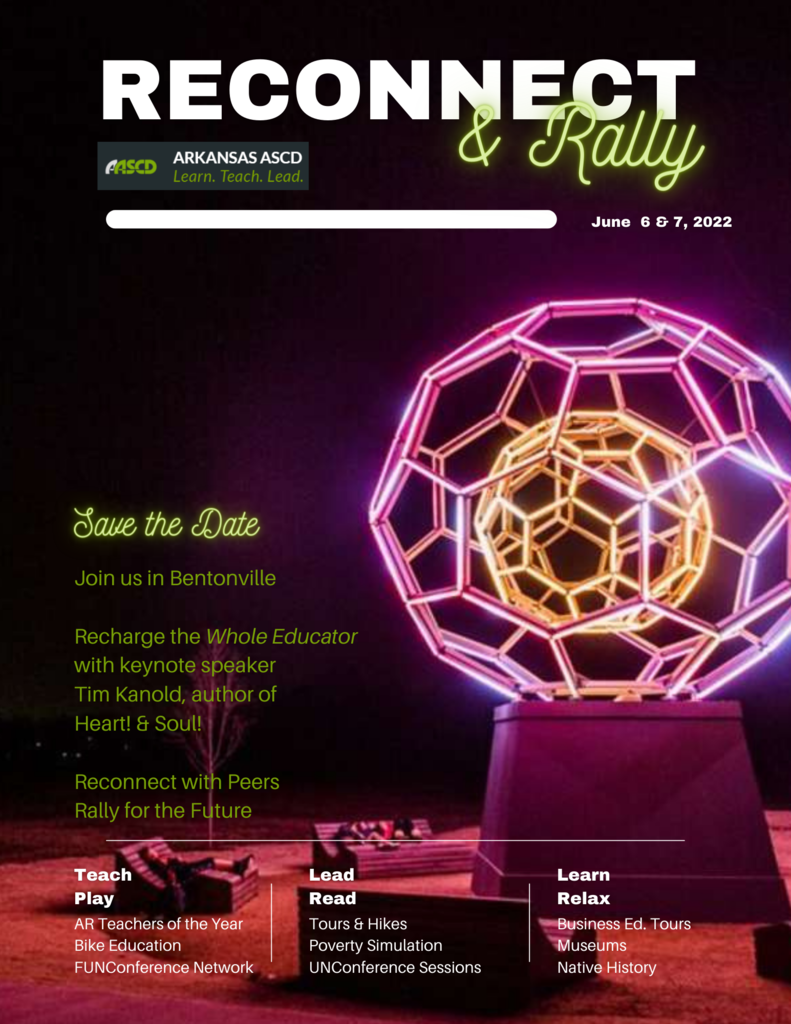 Registration coming soon for Arkansas ASCD summer conference! Save the Date! June 6th and 7th!

We can't wait to join with all of you this summer for Arkansas ASCD conference in Bentonville on June 6th and 7th!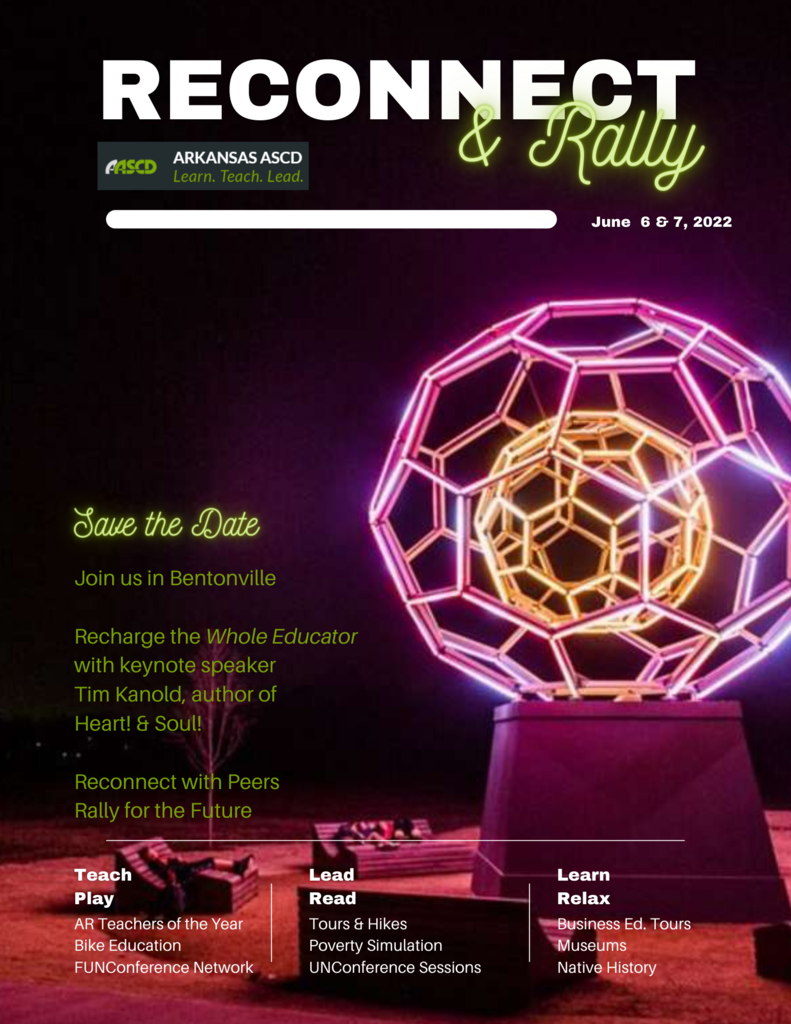 Arkansas Whole Child Spotlight! Thank you Wendy Burrus! "Wendy is the definition of a servant-leader. Her passion is making sure we impact our students in a positive manner through CNU. She works tirelessly to ensure our students are fed and their basic needs met."


We're hard at work preparing for AASCD Summer Conference coming up in June! You won't want to miss these incredible learning opportunities to benefit the Whole Child in Arkansas!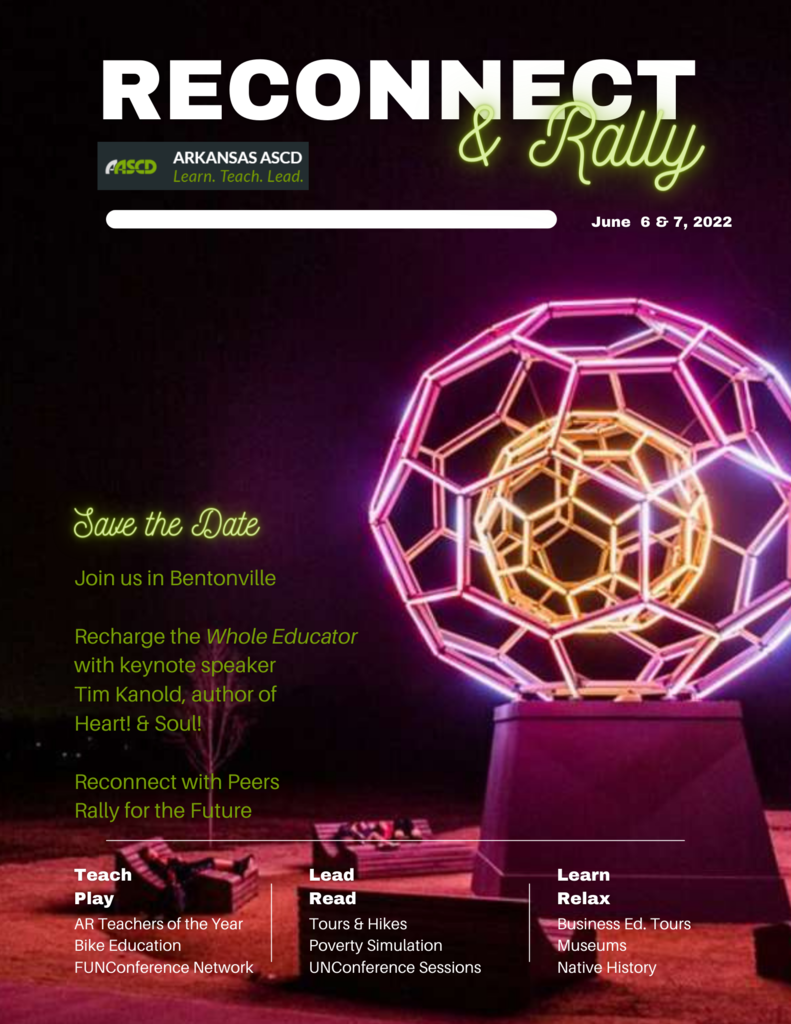 Happy Valentine's Day, AASCD Members!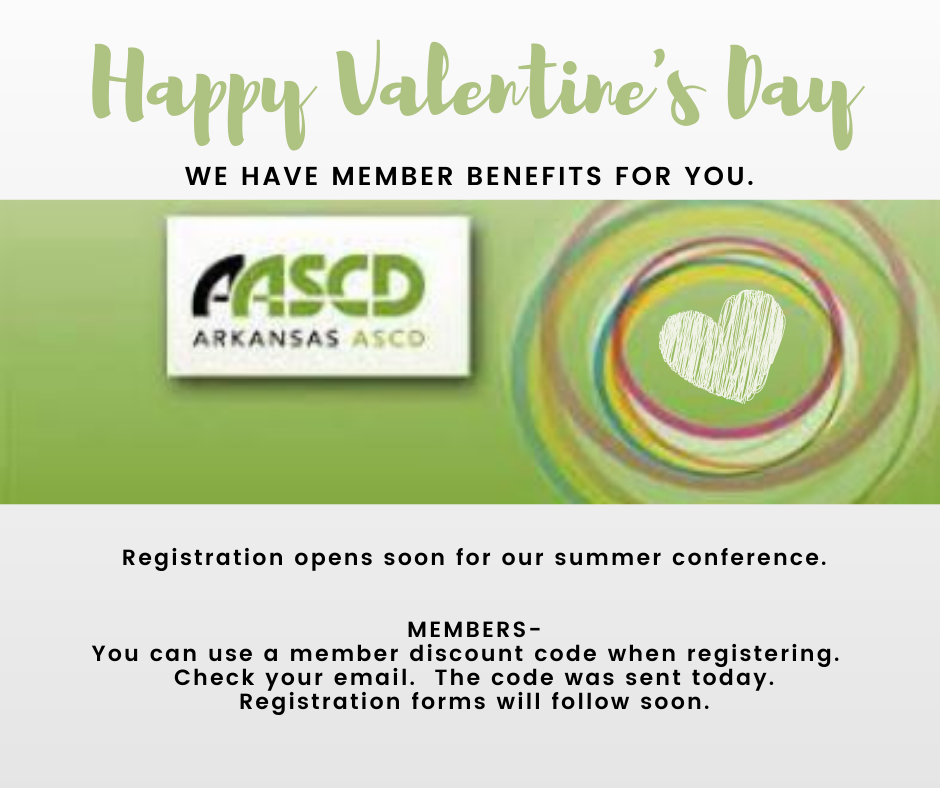 Arkansas ASCD Annual Conference is BACK! We can't wait to join with educators from around the state to Reconnect and Rally!

Mark your calendars for June 6-7 for AASCD Reconnect and Rally! Learning opportunities for ALL educators. Registration coming soon!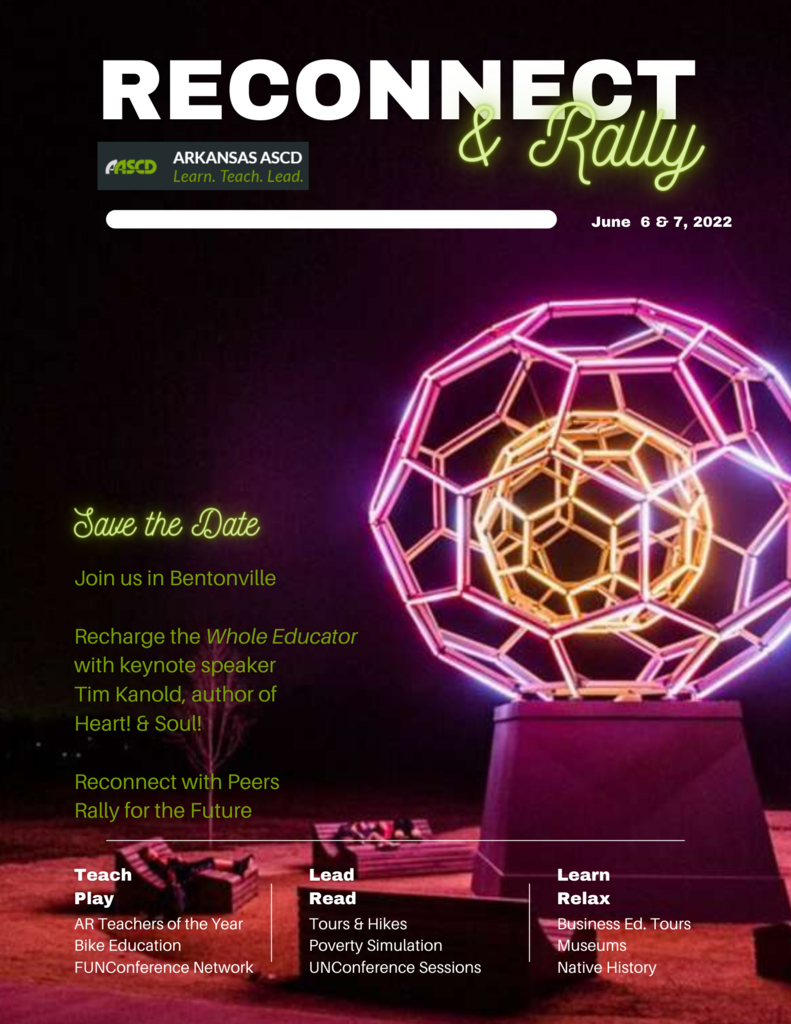 Don't forget to make sure your Arkansas ASCD membership is active, so you can take advantage of our upcoming members only benefit! Complete your registration form here:
https://bit.ly/3lObQ1m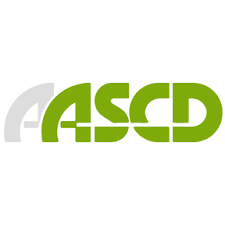 Thank you to all of our school counselors who make school the place where students are healthy, safe, engaged, challenged, and supported! National School Counseling Week 2022!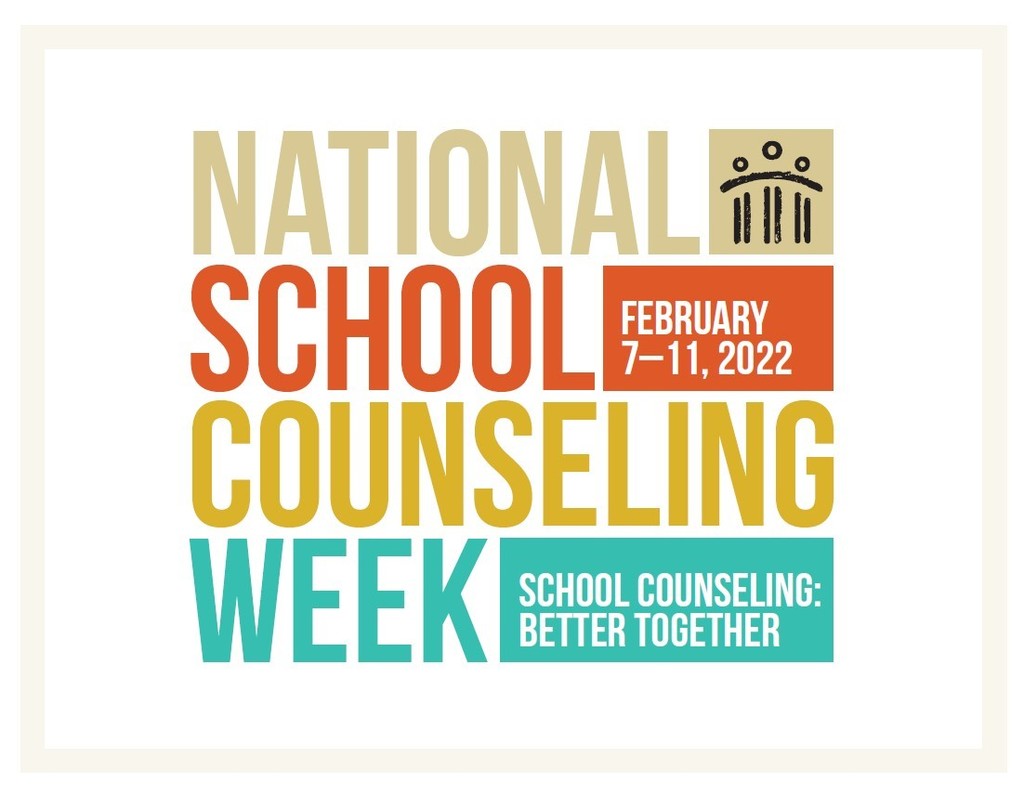 It's a BIG deal that we have one of the leading educators in the country, Tim Kanold, headlining our summer conference! Author of numerous books, including Heart and Soul, and a renowned speaker on PLCs. Learn more at:
https://www.solutiontree.com/timothy-d-kanold.html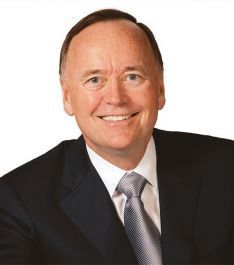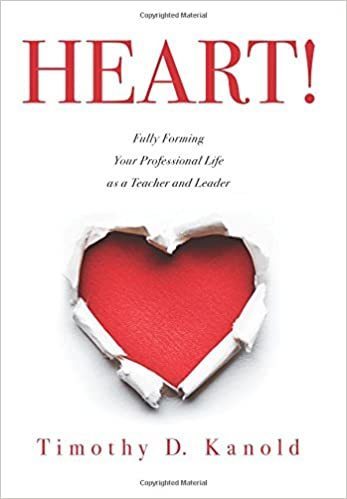 A special members only benefit being released soon... Be sure your membership is updated and active to make sure you don't miss out! Complete the online form here:
https://bit.ly/3lObQ1m