In case you missed out on our previous Pocket PD sessions, you can still find them on our YouTube Channel! Check out Part One here for 20 minutes of educator encouragement: bit.ly/3o9Cmkx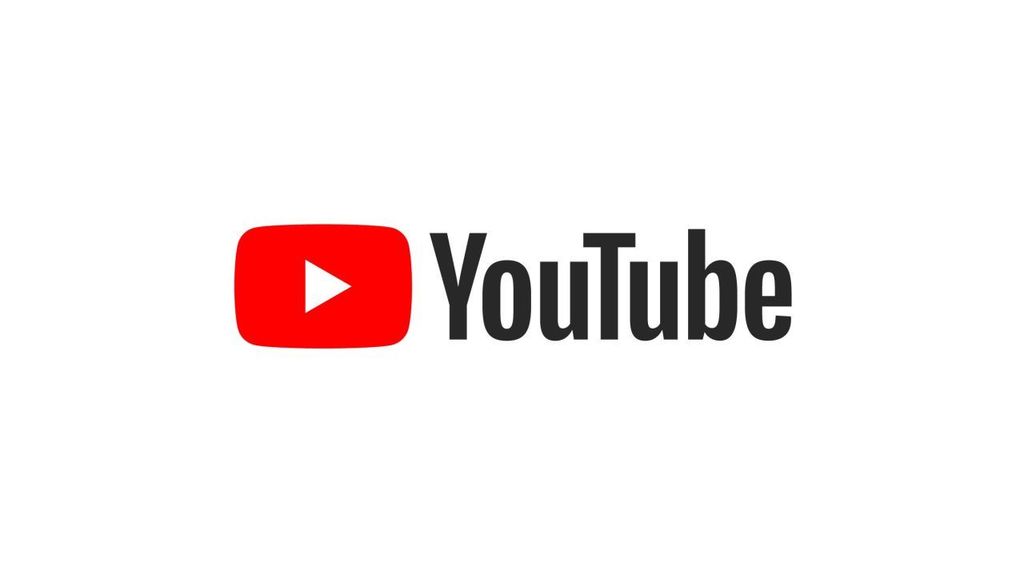 Did you know that the most recent edition of ASCD's Educational Leadership is free to everyone? It's full of powerful resources about mental health for educators and can be found here: bit.ly/375U81V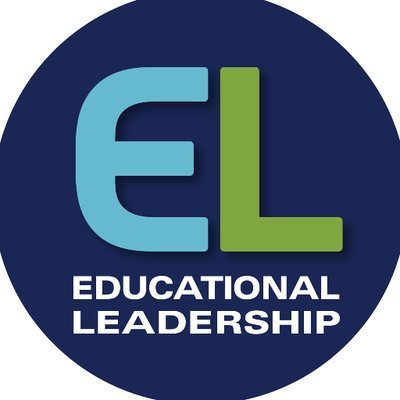 We are excited for the fourth video in our Pocket PD series, coming out on Tuesday, January 12th at 4:00pm on our YouTube Channel! Be sure to check it out!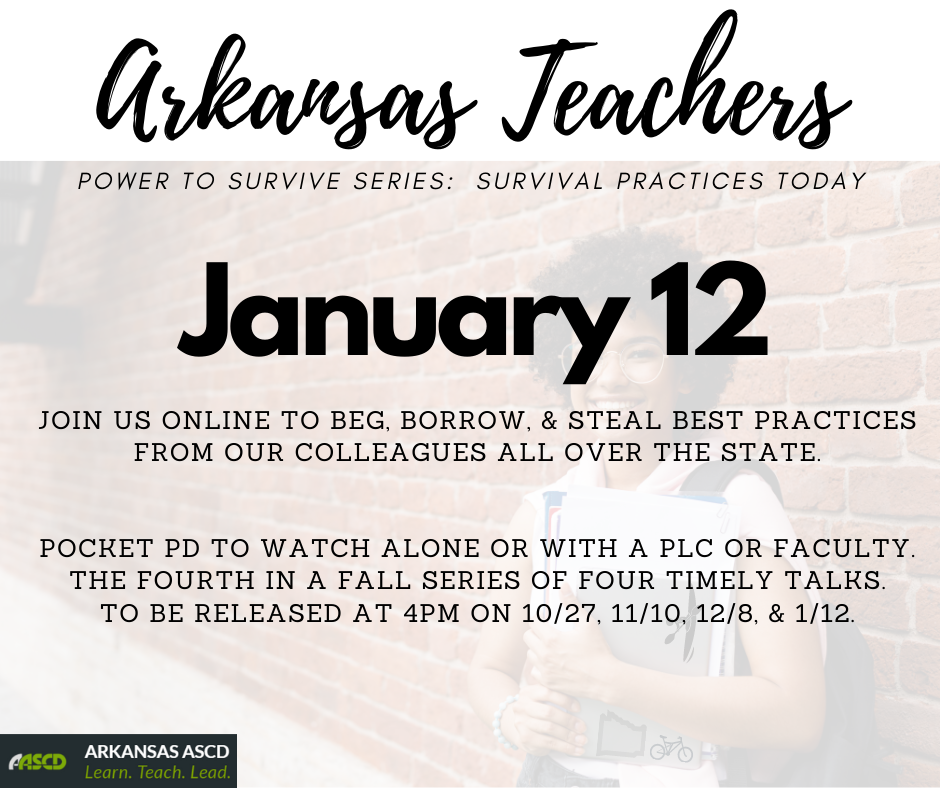 As a new semester begins, we want to express our appreciation for all the educators out there who are working each day for the Whole Child! We see you and we thank you!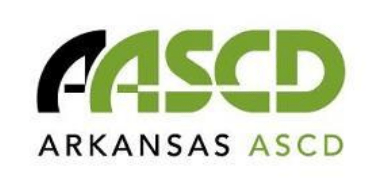 Take a second to congratulate someone for an achievement that may go unnoticed. It's today's Kindness Challenge!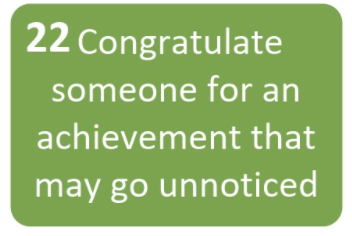 We usually see what we look for, so today's Kindness Challenge encourages us to look for the positive in everyone we speak to today!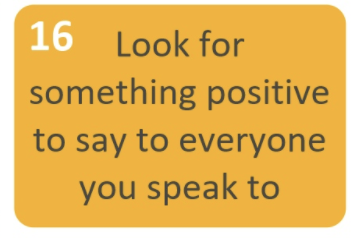 Today's Kindness Challenge is easy! All you have to do is smile! See how many different people you can smile at today.

ASCD's Educational Leadership December 2020 Issue is completely free this month for everyone, members and non-members alike! It's full of resources focused on Mental Health for Educators. Check it out here: bit.ly/375U81V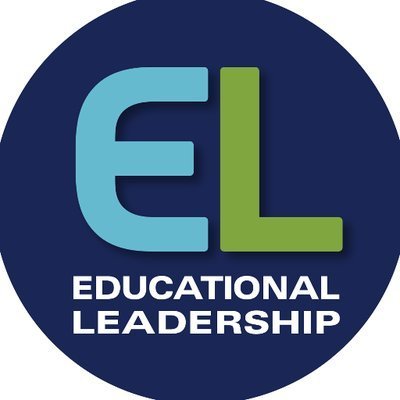 Have you checked out the free GUIDE for Life resources from Arkansas DESE yet? Incredible information to help students with growth, understanding, interaction, decisions, and empathy! Find them here: bit.ly/37BbDp


One hour until our newest Pocket PD video releases on YouTube! Check back here for the link at 4:00pm!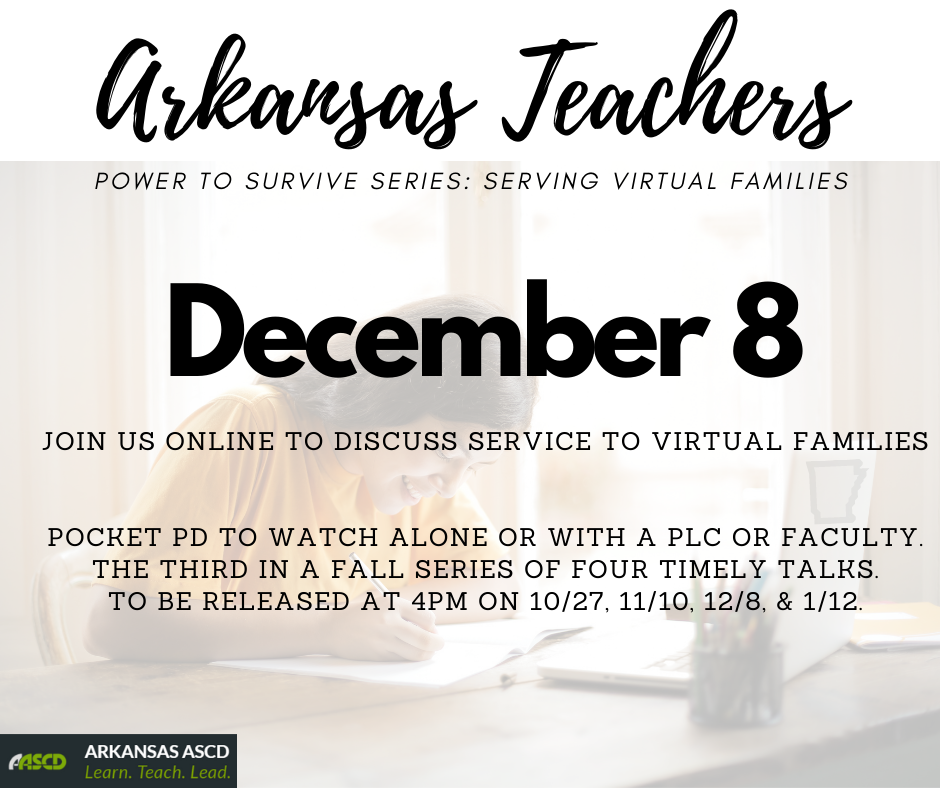 Today's Kindness Challenge! Do something helpful for a friend or family member!

Don't forget to tune in this afternoon (Tuesday, December 8) at 4:00 on our YouTube channel for the third part of our Pocket PD series! We're talking about how to engage virtual families!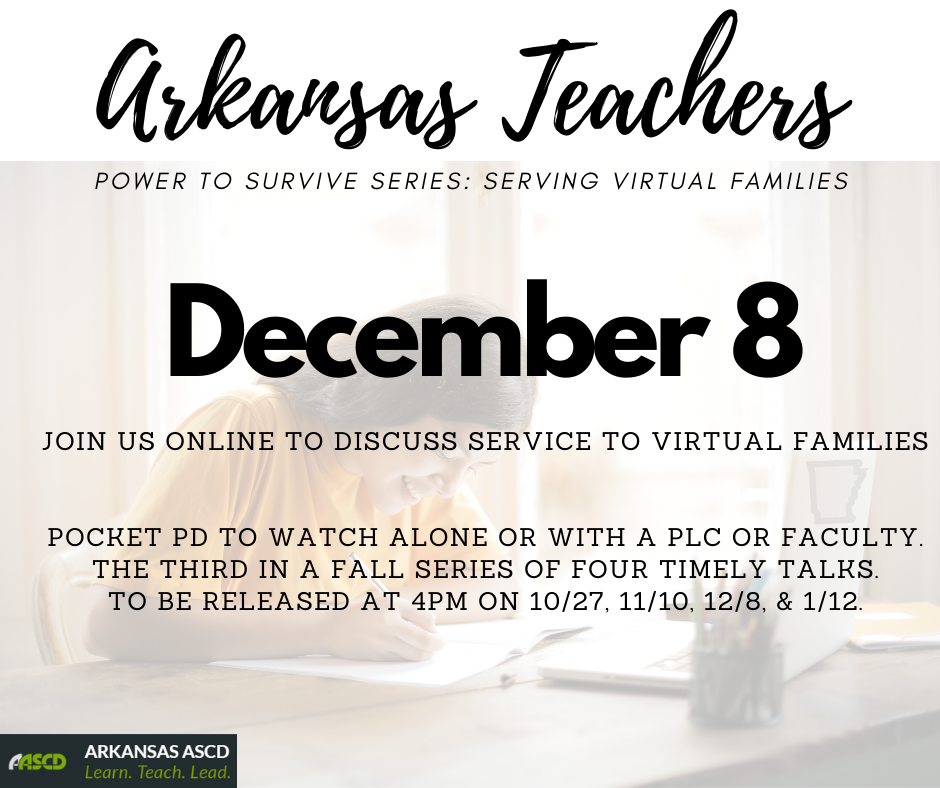 Come get some ideas about how to best serve virtual families right now in our third installment of our Pocket PD series! Tuesday, December 8 at 4:00pm on YouTube! Link can be found here on Tuesday.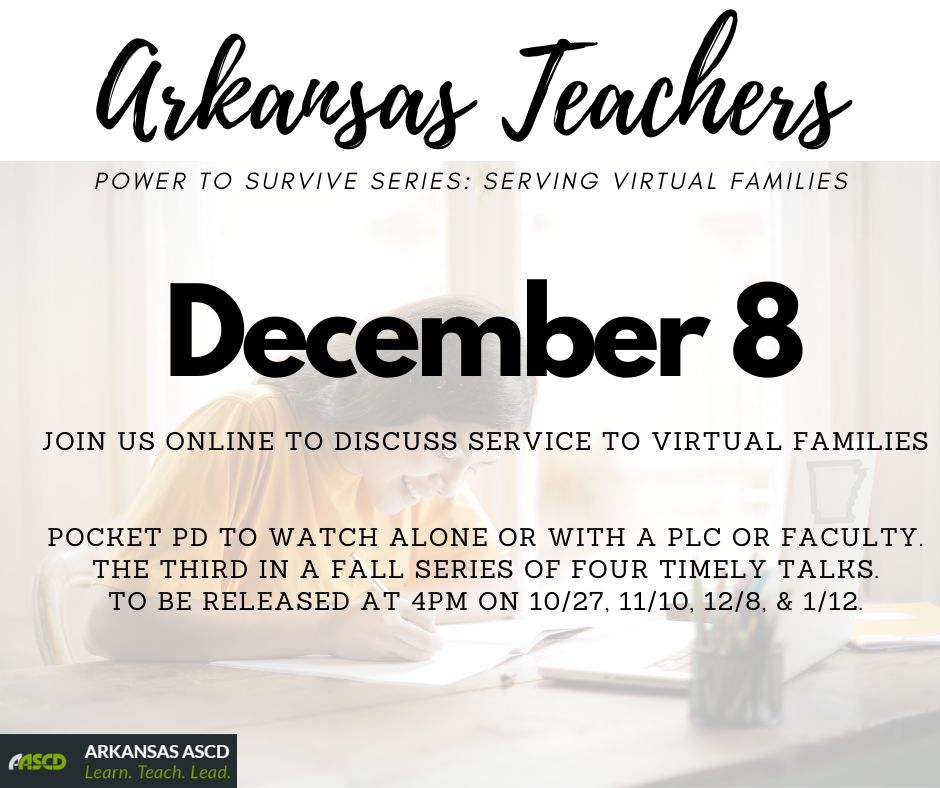 Take a few minutes to learn with fellow Arkansas educators about best practices on engaging with virtual families. AASCD Pocket PD Part Three is coming December 8 at 4:00pm! Watch by yourself or with colleagues!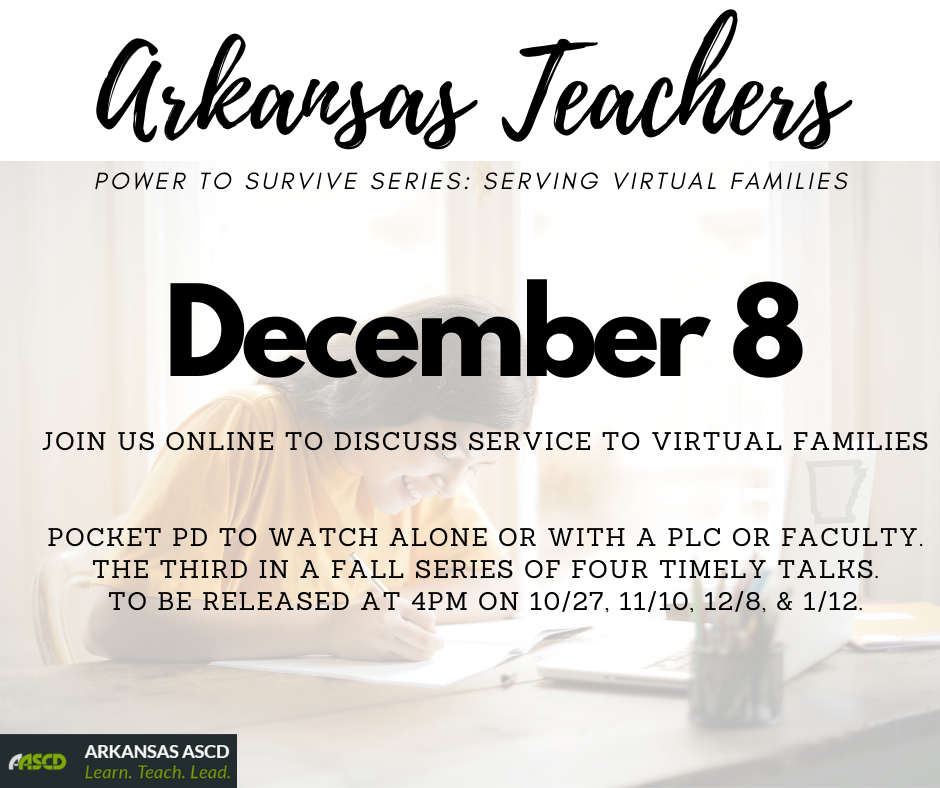 Today's kindness challenge is a great one for us all! Give kind comments to as many people as possible today!

Mark your calendars for Part Three of our Pocket PD series coming out one week from today! Learn how educators in Arkansas are working to serve virtual families during this time.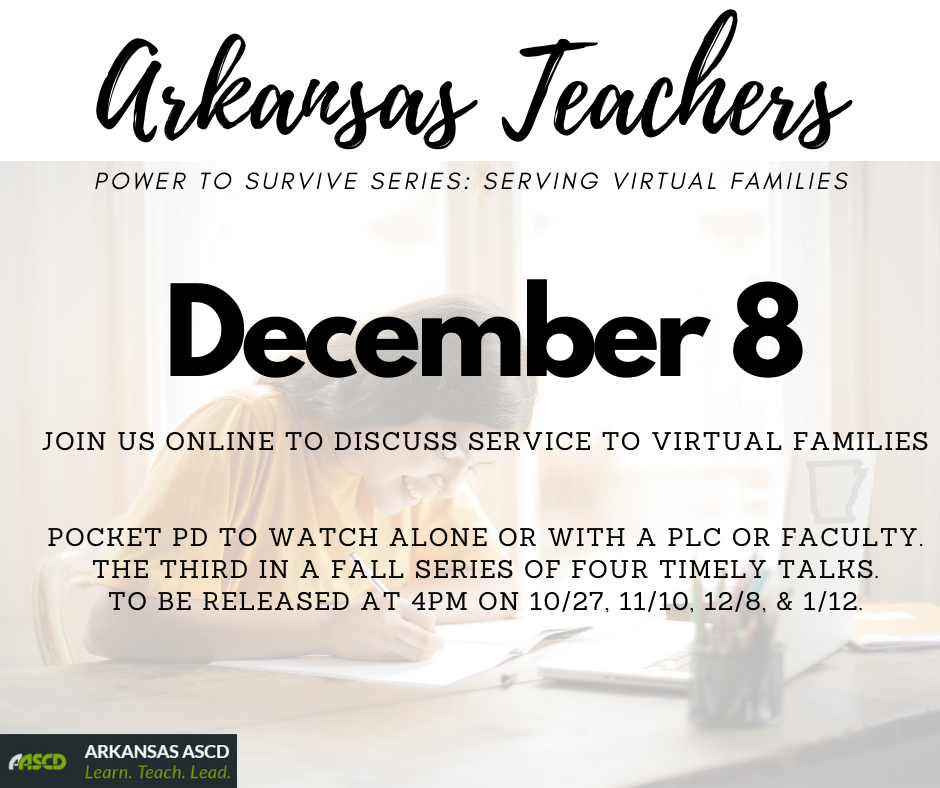 It's the season for kindness, and we want to challenge you to join us as we commit to a month of kindness this December. Check out the calendar and make the decision today to participate!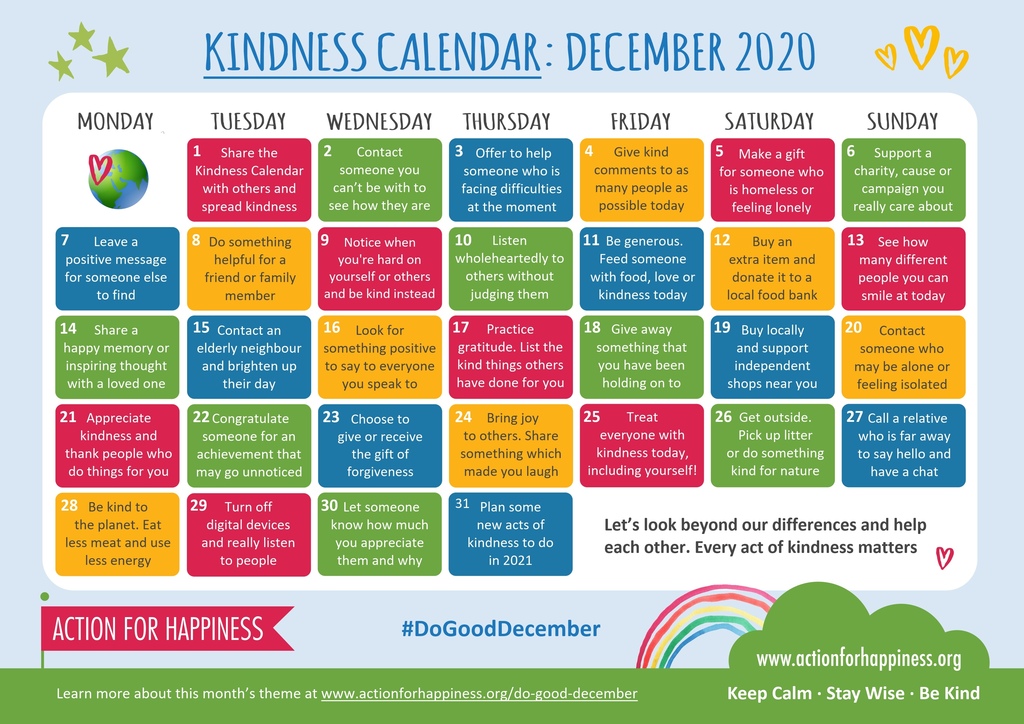 From Arkansas ASCD, we wish you and yours the very best this Thanksgiving!